About
To feel good...a second skin...always the very best materials for your comfort, relaxation, and for you to look your BEST.
Who we are?
inti ferreira (IF) is a sustainable fashion label born in The Netherlands (Europe) in 2007.
IF offers a new modern classic fashion line, where purism together with sexy and elegant elements can be comfortably worn by self-confident women in every occasion.
Semsa Ferreira is the entrepreneur and creative mind behind this eco fashion brand.
inti ferreira carries out the product design, confection and sale either to retailers or to consumers.
The head-office is located in The Hague in The Netherlands but the label works in strait cooperation with partners in other european countries.
The design of inti ferreira exclusive outfits is mainly performed in The Netherlands and the production is realized in Bosnia and Herzegovina and Portugal.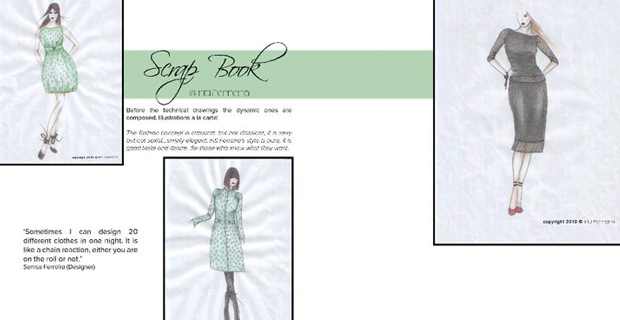 What we are doing?
We're making a difference for tomorrow...
inti ferreira's makes exclusive articles which are mostly made of natural fibre fabrics (eg. lining, cotton, silk, wool, etc) and/or recycled substances. In 2011 inti ferreira assumed a clear "green path" and today the major part of its new collections are made of fabrics and components compliant to standards such as GOTS, OEKO-TEX 100, Fairtrade and which ensure sustainability.
The label has retailers in several countries in Europe, particularly in the Netherlands, Germany, Switzerland, Austria, Portugal.
---