Inspired by nature. Enchanted by autumn
A Day In Autumn - by Ronald Stuart Thomas

It will not always be like this,
The air windless, a few last
Leaves adding their decoration
To the trees' shoulders, braiding the cuffs
Of the boughs with gold; a bird preening

In the lawn's mirror. Having looked up
From the day's chores, pause a minute,
Let the mind take its photograph
Of the bright scene, something to wear
Against the heart in the long cold.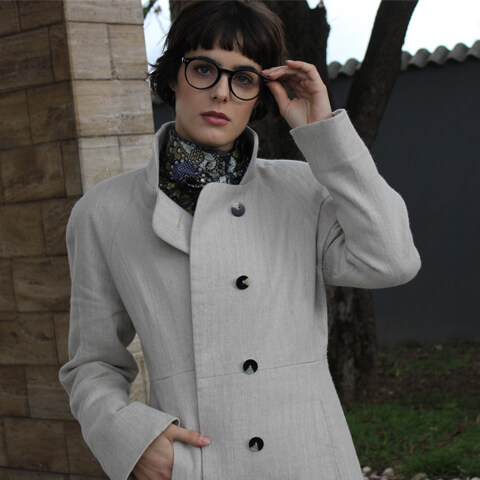 What makes this collection so special
Our new handcrafted and sustainable collection celebrates winter and autumn. It's earthy and balanced, and yet free-spirited. In true Inti Ferreira style, we intentionally and carefully selected superior eco fabrics that are cozy, comfortable and stylish. Superior craftsmanship and practical yet stylish cuts make the designs of this collection blissfully comfortable while honouring sophisticated style.
Send Comments
[?]
Nature's balance is our philosophy
Nature means harmony. And nature means balance. Looking at the world around us for inspiration has been an integral part of our philosophy since we first opened our doors in 2007. A sacred natural balance can be witnessed especially in the change of seasons. As one season goes, another comes. Yet there is no abrupt end. They flow into each other. In autumn, the leaves loosen and the winds, like invisible allies, pick up to shake them from the trees. The fallen leaves in turn create winter refuges for animals. It's a cycle that includes everyone and everything. Nothing goes to waste and nothing is out of place.
This magic is what continues to inspire us to create clothes that are inclusive - created under fair circumstances, made from materials that don't cause disruption and can be worn for a very long time.
Send Comments
[?]