CLIMATE STRIKE
About 35 000 people took to the streets on September 27th 2019 in the city of The Hague alone to stand up against irresponsible climate politics and economic and environmental practices that drive global warming forward. Worldwide, we were 6 million! We also joined the demonstration and walked peacefully yet sternly for our children and grandchildren, for change and for the health of our planet.

One thing that became increasingly clear is that we cannot carry on with business as usual! As this applies to all areas of consumerism, it is especially true for the fashion industry, which has been enormously wasteful, detrimental to the environment and cruelly exploitative to fellow humans.Real clothes last longer than a season, true style will always supersede trends and there will be no fashion on a dead planet.
Everytime we buy something, we make a choice. At this point, it's a choice about the future of our planet. Choose wisely.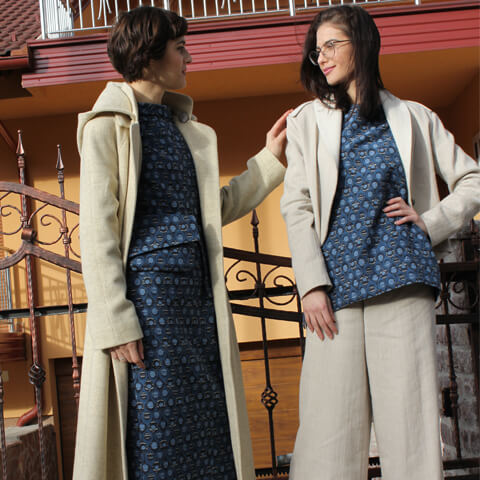 Nature's balance is our philosophy
Nature means harmony. And nature means balance. Looking at the world around us for inspiration has been an integral part of our philosophy since we first opened our doors in 2007. A sacred natural balance can be witnessed especially in the change of seasons. As one season goes, another comes. Yet there is no abrupt end. They flow into each other. In autumn, the leaves loosen and the winds, like invisible allies, pick up to shake them from the trees. The fallen leaves in turn create winter refuges for animals. It's a cycle that includes everyone and everything. Nothing goes to waste and nothing is out of place.
This magic is what continues to inspire us to create clothes that are inclusive - created under fair circumstances, made from materials that don't cause disruption and can be worn for a very long time.
Send Comments
[?]